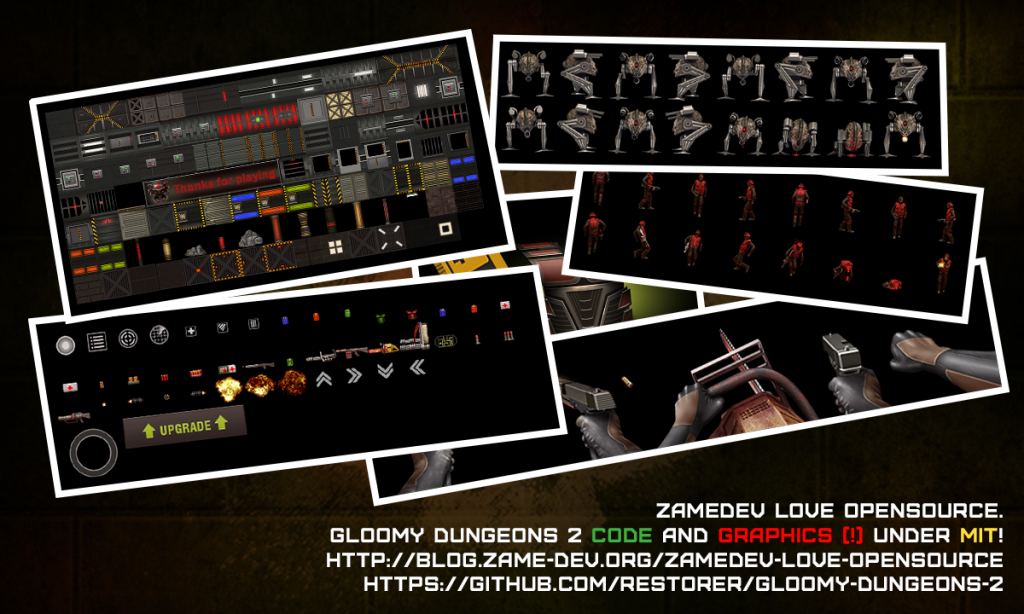 Prehistory: before we come to the Haxe world, we make games for android and even release two our own on google play.
We (at zamedev) really appreciate opensource. Haxe is opensource. OpenFl and luxeengine is opensource. But even our old games (written in java) would not appear in the world without opensource.
Today we want to give something back to community, and we opensourced Gloomy Dungeons 2.